By clicking View Journal in the required currency of the Payout section, you can access to your accounting journal.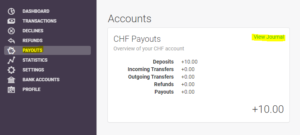 From there you can download the journal of a user-defined period of time in PDF or Excel by clicking "account statement".

You can now define a title for the account statement, the key date, the reporting period, the export format (PDF or Excel) and enter the recipient email address. Press then Schedule Report and the account statement will be sent within a few minutes to the provided email address.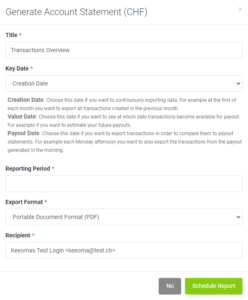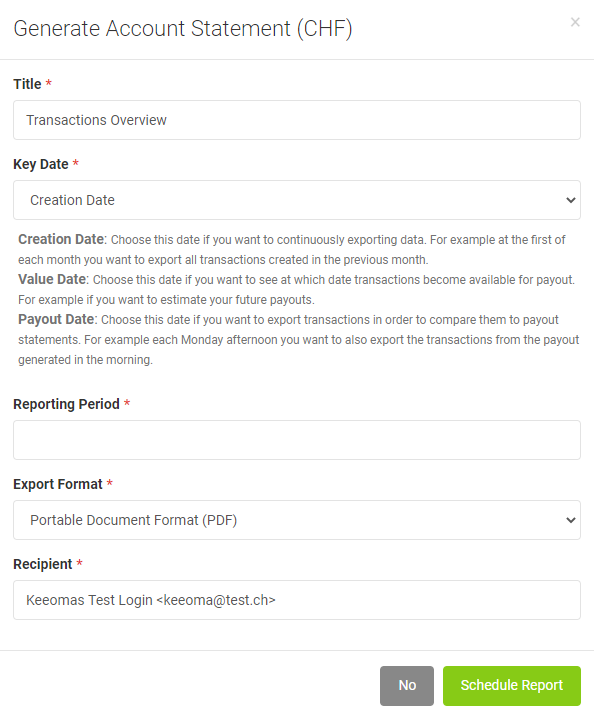 You want to send the account statement to several recipients at the same time? No problem at all!
With a comma you can separate the recipients email addresses and send the account statement to all at the same time.


More information about the Key Date you will find here in this article.