What is MCP?
MCP (Multi-Currency Pricing) is a process that allows merchants to price their services in a variety of foreign currencies while continuing to receive payouts and reporting in their home currency.
How does MCP work?
MCP allows the customer to see prices in their home currency. They then have a way to allow them to change if necessary:
The platform provider retrieves a list of exchange rates between their base currency and all currencies that are supported by Payyo

The platform uses geolocation to figure out which currency the customer would prefer to see

The platform converts all prices in their shop system using the exchange rate provided by Payyo.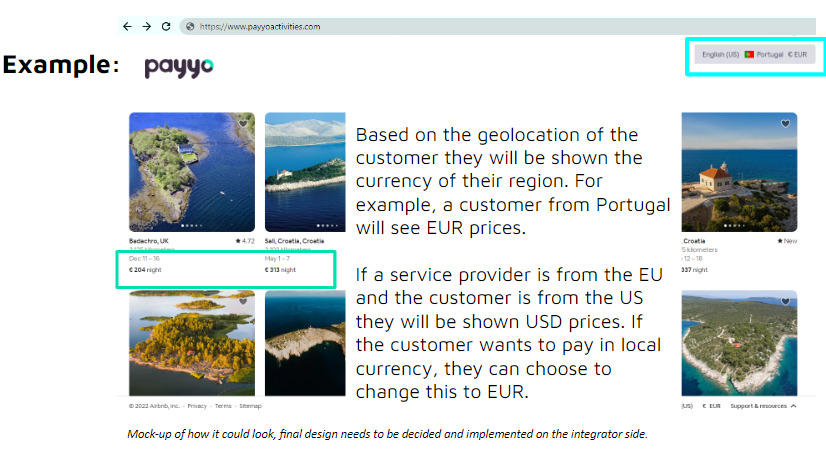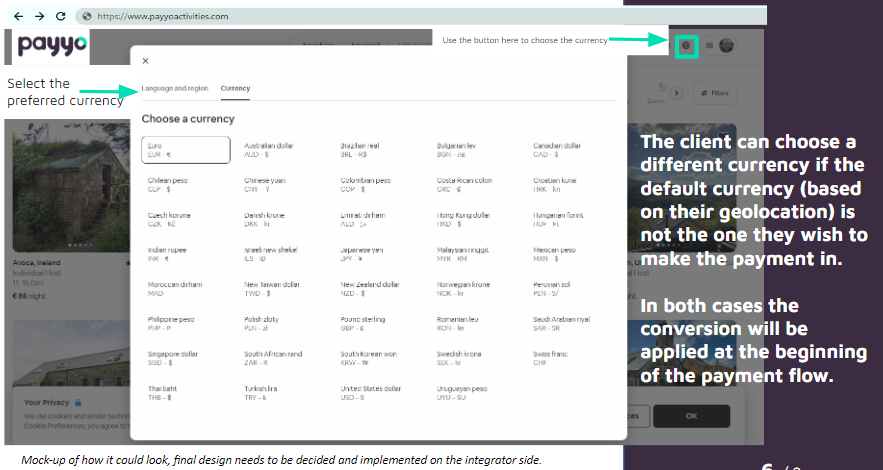 Benefits of MCP
Easier and more convenient for handling payments

Simplifies International sales

Allows the customer to select the currency from a drop-down menu

Better customer experience and loyalty

Facilitates easier and faster conversions