Whenever a payout is issued an email is sent to you with the payout statement as a PDF. 
This document is also available in the PAYOUTS section.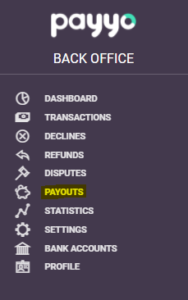 In this overview, you will be able to find a list of all payouts for the last 12 months and download them in PDF.

If you required an older payout statement, please contact support@payyo.ch.