Payout Documents
Whenever a payout is issued an email is sent to you with the payout statement as a PDF.
Note: It's also available the option to receive payout information in an EXCEL format and a separate document only with the breakdown of the fees. These formats are available by the integrator, if you need it and don't receive it please contact your integrator to request it. 
How to access the payout documents?
These documents are also available in the Accounting section.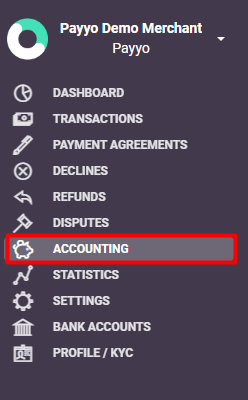 In this overview, you will be able to find a list of all payouts for the last 12 months and download the documents associated.

If you require an older payout statement, please contact support@payyo.ch.
Can I get Account statements with a different time range?
Yes, That's possible by clicking View Journal in the required currency of the Accounting section, you can gain access to the accounting journal.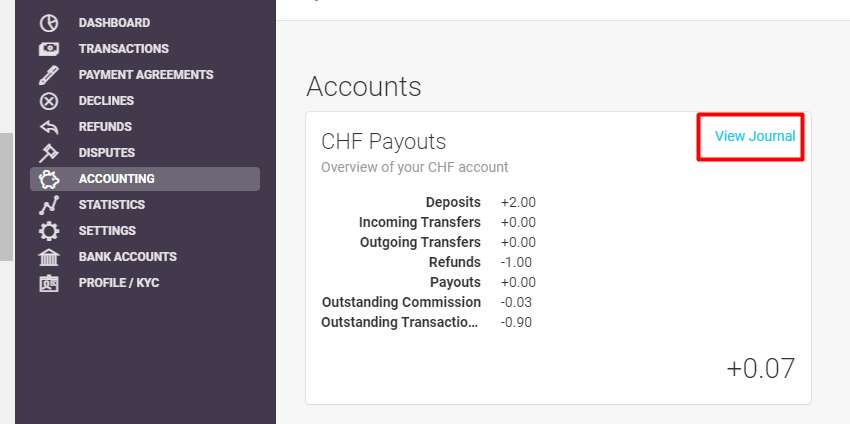 From there you can download the journal of a user-defined period of time in PDF or Excel by clicking "account statement".

You can now define a title for the account statement, the key date, the reporting period, the export format (PDF or Excel), and enter the recipient's email address. Then press Schedule Report and the account statement will be sent within a few minutes to the provided email address.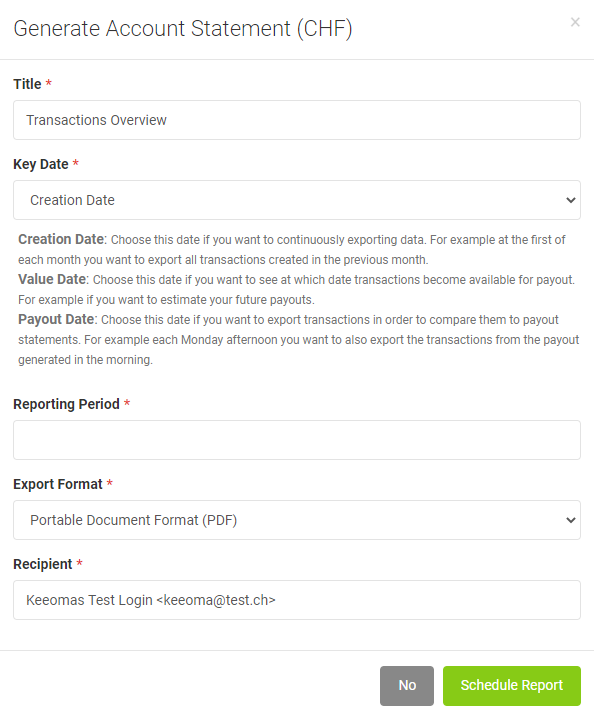 What is the difference between creation date, value date and payout date?
Creation Date: The creation date is the day, the transaction has been generated. For the account statement, you can choose CREATION DATE if you want to continuously export data. For example, on the first of each month, you want to export all transactions created in the previous month.
Value Date: The value date is the day, the transaction becomes available for a payout (see here the article about T+4). This option in the account statement export can be used for example if you want to estimate your future payouts.
Payout Date: The option payout date we created for you to export all transactions in order to compare them with your payout statement. Choose the day your payout has been released (Monday or the 5th of the month) and the account statement will show all transactions included in this payout period.
Do you want to send the created account statement to several recipients at the same time?
No problem at all! With a comma, you can separate the recipient's email addresses and send the account statement to all at the same time.


.